Google just won't stop tweaking with itself. Pretty much every single day Google changes how it goes about delivering search results and affecting rank and traffic, and this can make it very hard for online businesses and marketers to keep up. In fact it's a double problem – first of all you have to work out what has actually changed, and then you need to decide how that affects you and what you need to do in order to either avoid a potential trap, or take full advantage of a new opportunity.
Here is our list of 5 recent Google changes which may have passed you by, along with our tips and recommendations on how you can maximise your advantage.
1. In a minor update Google codenamed 'Leaf' they made several new improvements to the way they identify the associated date of a document or web page. This means that people looking for the latest news or information published within a certain period of time will be more likely to find the most relevant content. If you don't want your content to expire then don't date it, but if it is time relevant make sure you include a date within an <H2> or <H3> heading.
2. In an update Google called 'Lyndsy' search results are now more likely to include results which are related to the original query but which have fewer words. This means that relevant results might not actually include all of the query words. How to optimise for this? Make sure you think about longtail keyphrases, and including your keyphrase in ways which don't necessarily always include the whole phrase or all of the usual words. Also, beef up the relevancy by including plenty of context rich vocabulary, and of course, think about delivering quality always.
3. We all know that mobile browsing is getting bigger and bigger, and in an update Google called 'Old Possum' (no, we don't know why either) they have changed the way they identify pages optimised for this platform. If you currently redirect users to a more optimised page for mobile browsing Google will now identify this, and display the final URL in their mobile results, rather than the redirect URL. If you haven't already thought about this form of optimisation, it's probably a good idea to do so as soon as you can, especially now that Google has improved the way mobile search results are generated.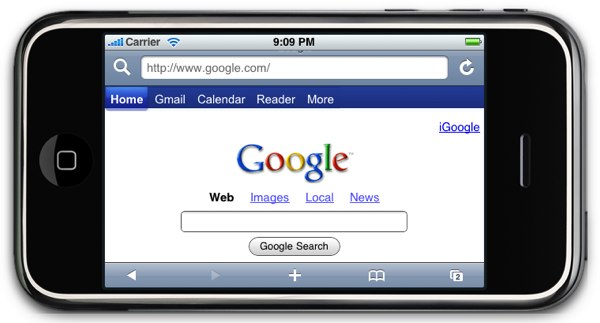 4. In a simple update called 'Simple' Google have tweaked the way its image search results are generated. This is achieved through analysing certain elements of the landing page, and using the quality and relevance of these when choosing which results to display at the top of their image search page. If images are important in your line of business, and you receive a fair proportion of your traffic this way then it will be important to make sure that your images are optimised, that they're a good size, that the file names, alt text and title tags are all relevant and in place and that the image is placed within a prominent position in a page stuffed full of relevant content .
5. Google launched a new update back in December called 'Concepts' which focussed on improving the way sitelinks are generated. Sitelinks (example below) are those links which sometimes appear under the top search result, usually included in a two column table which showcases relevant pages within the same site. This is a massive bonus, and Google explains that if you want to boost your chances of having sitelinks displayed you should ensure that all your internal links include suitable, relevant anchor text and alt text. Of course, having a clear, simple navigation structure is important, along with unique, informative page titles.
Hopefully this little selection has offered you some food for thought as far as SEO for 2012 is concerned. If you have any comments or questions please feel free to let us know using the comments box below.