Ever seen the Harry Potter films?
One of the most creative parts of the whole Potter universe is how the press, paintings, and pictures are visualised, with images in the newspaper moving around as though they were alive.
They look fantastic, and thanks to a new method of cinematography, cinemagraphs are starting to do the rounds which look superb and add a whole new dimension to the prospect of content marketing.
You may be thinking about GIFs and how a cinemagraph is any different especially considering how GIFs are already hugely popular with an online audience (content channels like BuzzFeed and Huffington Post make exceptional use of them already).
For one thing cinemagraphs have a high resolution with only subtle movement, making them a more artistic and imaginative way to tell a story.
Cinemagraphs have already been embraced by the world of fashion marketing, and I think we'll be seeing a lot more of them as time passes and marketers get to grips with them.
It also shows how essential images are to content marketing, to embrace various audiences and to resonate with potential customers.
How do you use images as part of your content and marketing strategy? Do cinemagraphs have a large part in future strategies? Let me know in the comments section below.
A thousand words
It may be a cliché but it's a very accurate one; a picture is worth a thousand words and can resonate with people more quickly and effectively than, say, a long-form piece of content.
Information published by BuzzSumo showed that, from its database of over 100 million published articles, the most successful ones in regard to social shares were the ones that gave people a sense of awe with laughter and amusement following behind.
That's great to show the emotional impact of their content, but they also point out that their infographics get the most shares, and that posts with good images are 2.3 times more likely to get shared on Facebook and 2.1 times more on Twitter.
But while BuzzSumo has a mountain of content to collect data from, more recent surveys show that articles with an image get 94 per cent more views than articles without. And, those that take the time to optimise their ALT tags, can get a lot of inbound joy via search, too.
The consumption of content
So, images are more likely to get people to read your content while emotional appeal (whether with the message of the content or the wow factor of a cinemagraphic) can help it get shared.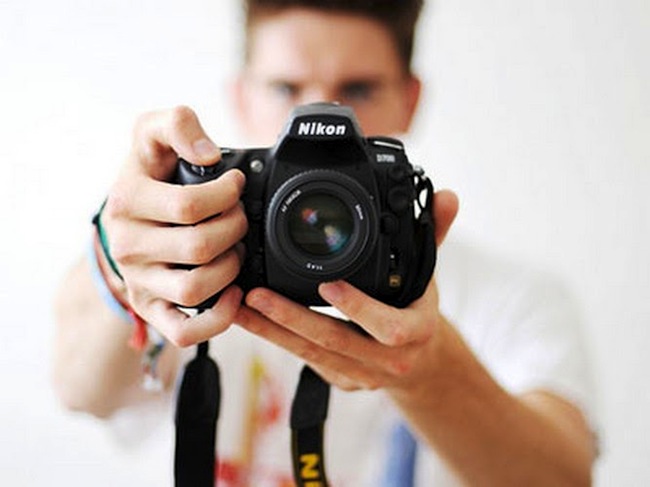 But what has that got to do with inbound success? Research from the Media Insight Project has been focusing on Millennials and how they consume content. The data shows that they're anything but a 'newsless' generation with 69 per cent of them getting news once a day.
And that's an impressive figure considering how much content is out there for them to consume. They mostly get their news from their social feeds including Facebook, YouTube, Instagram, Reddit, and more.
What's most interesting is that 70 per cent of the Millennial audience say their feeds are diverse with viewpoints both different and similar to their own.
This means that there are an immense number of ways for a huge market to curate, discover, and interact with content thanks to a global advance in technology. The market is smart, yet thirsty. You need your message to be visual as well as honest to attract the right people.
How do you combine mobile, video, and images as part of your marketing strategy? How effective has it been? Let me know below!
The role video has to play
The advance in smartphone technology, as I highlighted last week, has been a huge part of helping Millennials discover and digest content.
And video is just one medium set to become an even bigger force for the public, content creators, and marketers alike. 52 per cent of global marketers say that video gets them the best ROI over other forms of content, while 74 per cent of all internet traffic is thought to be coming from video by 2017.
They're huge numbers, but the beauty is those numbers are getting higher because video is getting much easier to produce and edit thanks to affordable cameras with amazing clarity and better video editing software.
While images may be great at attracting traffic videos are brilliant at helping to generate leads, especially with YouTube annotations and other services that help build revenue. Advertisers can also put links into the top-left corner of (mobile) Facebook videos, too.
We're in an era where visual consumption is available in all walks of life across a huge number of instantly accessible devices, whether through images, video, or other. Keep in mind that virtual reality technology is also about to enter the market…
But the most important thing for marketers to consider (especially smaller businesses) is if they're lagging behind it's never too late to introduce a visual or creative medium into your online marketing efforts.
The beauty of digital marketing is that you can connect with an audience almost instantly, and if you employ the right strategy and carefully research the wants and needs of your target market then you can build on your existing efforts and generate revenue for your brand.
Unless your website is working for you and earning you money then it's little more than a poster for who you are and what you do. Getting creative with your content and complementing it with the right images, messages, and calls to action are the best ways to resonate with your target market.
All in all this underlines how important communications are with the people you want to become long-term friends and customers. Help them to discover interesting, informative content and they'll keep coming back for more.
If you'd like to learn more about video and visual marketing and how it can help to generate leads to your business contact the Webpresence team today!

(Images: Business2Community, Svejo, Photofolio)