Advertise your nonprofit with a dedicated charity PPC agency
FREE Google Advertising For Charities
Get upwards of £80,000 per year in free Google Advertising grants for your nonprofit, and an expert charity PPC agency to get the most from your campaigns
What are
Google Ad Grants?
Google Ads wants to help nonprofits share their cause with the world. They give eligible nonprofits $120,000 USD per year (upwards of £80,000 GBP) in free online advertising on Google.
As a dedicated charity PPC agency, our goal at Web Presence is to help as many nonprofits as possible to secure this free funding, and to craft amazing advertising campaigns to hit fundraising, awareness and recruitment goals.
HOW WE'RE HELPING USE
Google Ad Grants
Fashion revolution are now able to advertise in 7 EU countries which previously, they had zero exposure or ranking in
Helped Addenbrookes Charitable Trust direct 7000+ users from a television campaign to donate, helping sick children in hospital over December
Increased awareness for National Ugly Mugs using crucial keywords that are difficult to rank for, reaching 3k+ people
Benefits Of
Google Ads for Nonprofits
Google Ads allow you to reach visitors at just the right moment, when they're searching for charities just like yours.
Fundraising - Attract new donors who are actively looking to give to nonprofits in your niche.
Awareness - Raise awareness of your cause, your mission, the great work you're doing and the impact you have had.
Recruitment - Find great new people to join your organisation, either as volunteers, staff or members - just as they're looking to get involved in nonprofits like yours.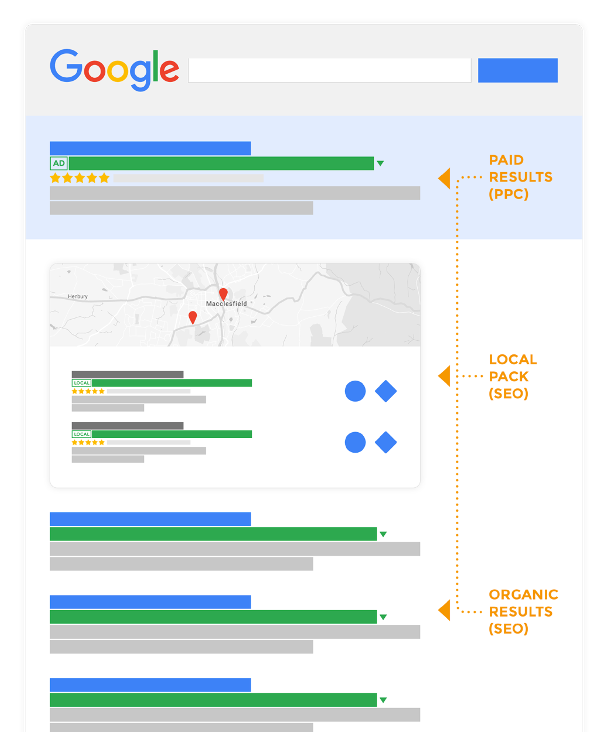 We have tailored our PPC process to suit charities and nonprofits, aiming to get the best possible results with limited investment.
Our FAR packages cover securing the free advertising funding on your behalf, campaign setup and ongoing campaign management to hit your fundraising, awareness and recruitment goals.
15 years in
Google Ads
Experienced charity PPC managers who know how to generate results
BATTLE-TESTED
PROCESSES
Tried and tested methods to ensure the best placements and utilisation of the grant
DEDICATED NONPROFIT
PPC SERVICE
Built from the ground up to suit nonprofits with the F.A.R packages
FOCUSED ON
RESULTS
No jargon approach to understanding your mission and helping drive people to it
COST
EFFECTIVE
Smart approaches to keep the cost affordable without losing quality or results
GOOGLE ADS
PARTNERS
Held to Google's Ad Grants quality control which is a testament to our quality
Our pricing
Clear and simple pricing to
suit all budgets
Our team will talk through our packages to
help choose the right service for you
| Ex. VAT | | | |
| --- | --- | --- | --- |
| Google non-profit setup & grant application for the full amount | | | |
| Workshop & keyword research account setup & ad writing | | | |
| Weekly, monthly or quarterly reports | | | |
| Support tickets system | | | |
| Hands on monthly management | | x 2 | x 2 |
| Number of ads | Up to 20 | Up to 40 | Up to 40 |
| Strategy Zoom with ads manager | Every 6 months | Every quarter | Every month |
| Seasonal Campaigns | | Up to 2 campaigns / year | Up to 2 campaigns / year |
Google non-profit setup & grant application for the full amount
Workshop & keyword research account setup & ad writing
Weekly, monthly or quarterly reports
Hands on monthly management
Strategy Zoom with ads manager every 6 months
Google non-profit setup & grant application for the full amount
Workshop & keyword research account setup & ad writing
Weekly, monthly or quarterly reports
Hands on monthly management
Strategy Zoom with ads manager every quarter
Up to 2 seasonal campaigns / year
Google non-profit setup & grant application for the full amount
Workshop & keyword research account setup & ad writing
Weekly, monthly or quarterly reports
Hands on monthly management
Strategy Zoom with ads manager every month
Up to 2 seasonal campaigns / year
First steps
Book a
Discovery Call
Arrange an initial call with an expert at our nonprofit PPC agency where we'll:
Answer questions you have about us or the Ad Grants
Check your eligibility for the free advertising grant
Learn about your organisation
Understand your fundraising, awareness and recruitment goals
Provide estimates of how many people we may be able to reach
If applicable, review your existing advertising for potential improvements